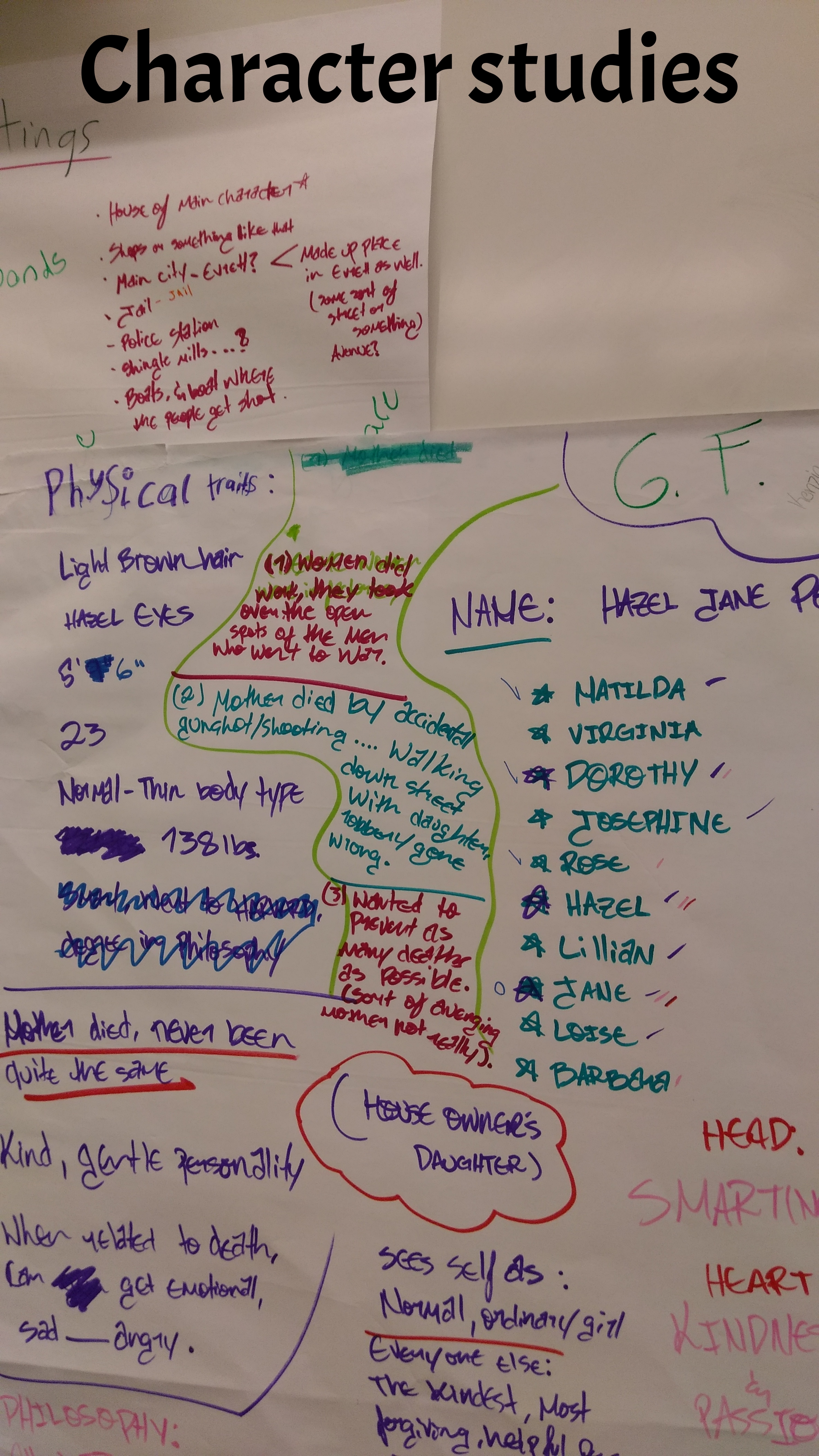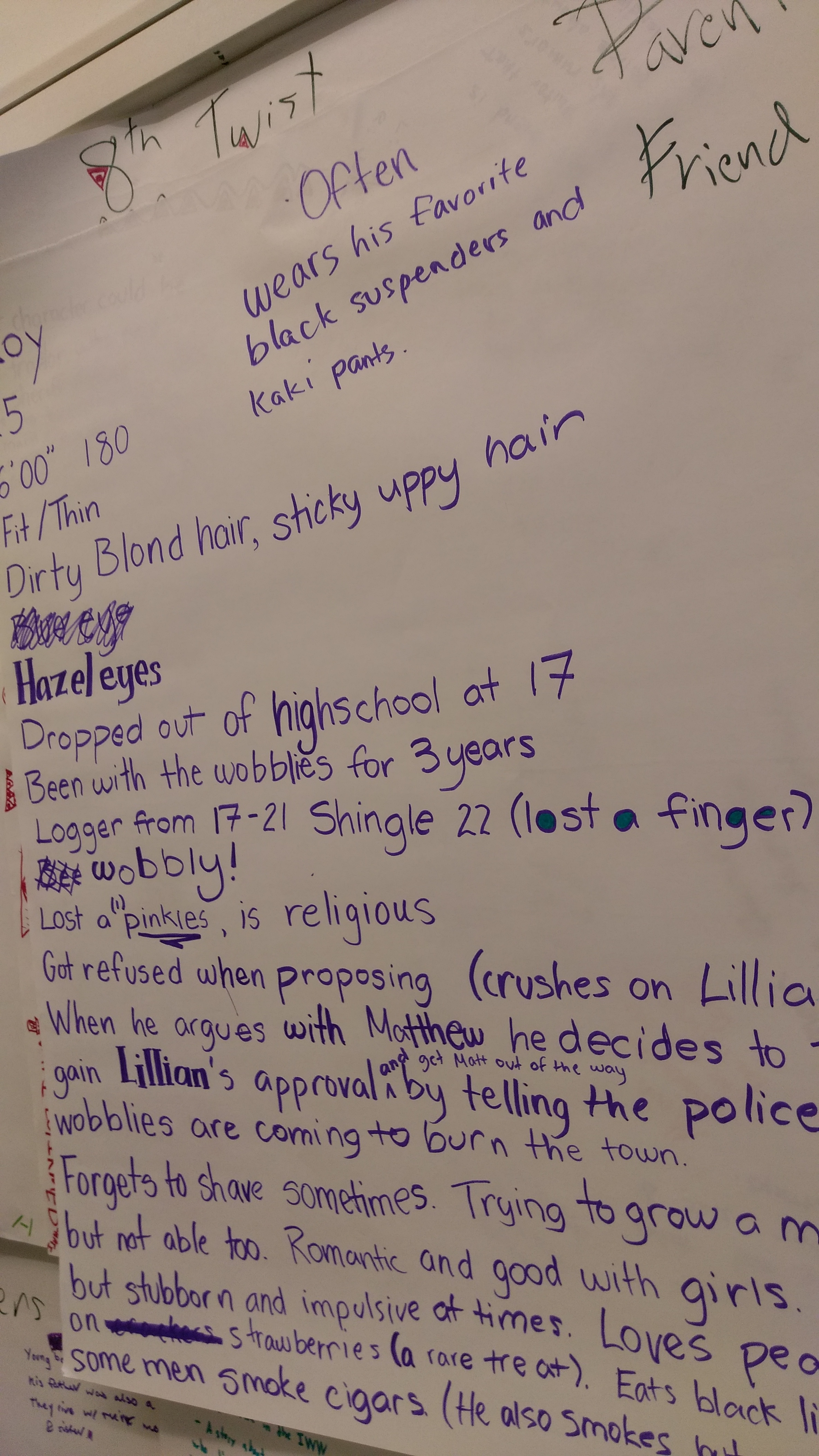 I was recently invited to work with the 7th and 8th graders at Soundview School as a guest author in Matt Stenovec's Humanities classes. Each year, Matt's students create a whole-class historical novel as part of their Washington State history studies.
Matt was inspired to engage his students in writing a historical novel when he attended a session at a gathering of the Northwest Association of Independent Schools presented by educators from Community School in Sun Valley, Idaho. One presenter, Joel Vilinsky, shared great resources for teachers to use in writing a collaborative historical novel with their students. We're requesting permission to share his knowledge here, and will update you when we get it.
This year, each of Matt's classes had to develop a plot from the timeline of events surrounding the Everett Massacre, a dark time in Washington's Union history.
At the time I visited, the students had written outlines, done research (after generating the most amazing lists of research questions!), and begun their drafts. It was a great time to offer input.
They had questions for me, too - about research (how much time did I spend on it compared to the writing), about tense (how did one avoid changing tenses in the middle of a story), and about keeping transitions between one chapter and another smooth. The answer to this question was unique to them. I face different challenges in keeping my transitions smooth; they are writing their novels in chapter teams, a unique writing experience when discovering the true voice of the characters and carrying it through the story.
It turns out that this is a pretty brilliant way to write a novel, actually. Each day of writing, students are seated by teams in chapter order, so it was easy to move in story order around the room and help them make connections between pieces of writing so that that they would flow as one cohesive story.
I left my morning with them inspired. After all, I got to talk nuts and bolts of writing and historical research with kids. We discussed many things, including the mood in a scene, word choice for creating a visual for the reader, and whether particular plot points meshed with the actual history of the time.
I'm still inspired. I checked in on the novel progress recently in the shared docs I was so generously invited to join. I found stories filled with heart and action, written with a sense of place. I also found real conflict there, problems the characters had to solve in real ways.
These students had to learn much more than the bare bones of their state's history to make these novels shine, and the result is really wonderful. I'm excited that Matt is already thinking of how we can work together next year. I'll be looking forward to it!